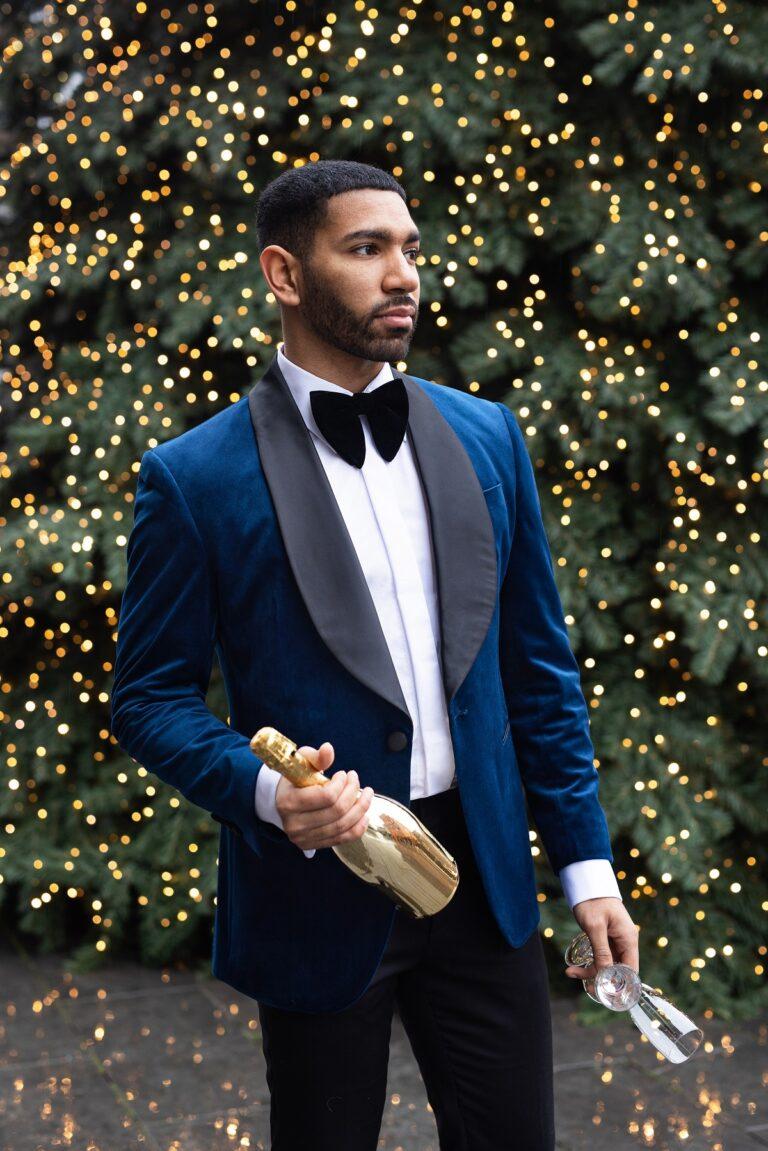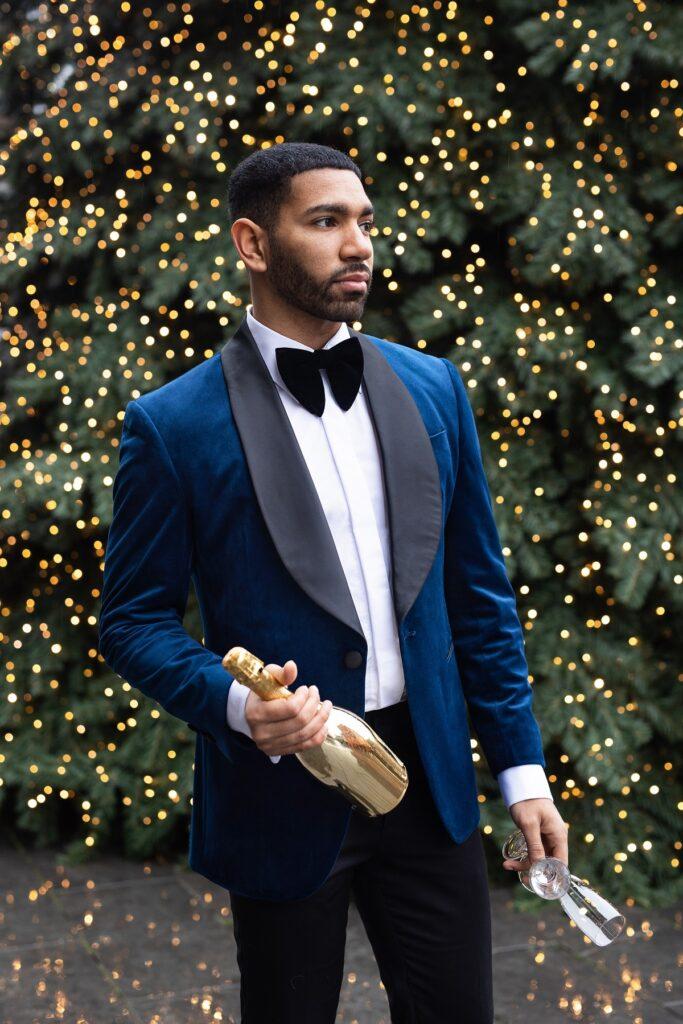 A tuxedo is a real must-have item in your wardrobe. A tuxedo is timeless and can be worn for many occasions. Think of a wedding day, event or large party.
Nowadays a tuxedo is no longer only worn in black. The color and fabric options for a tuxedo are very diverse. Choose from different types of fabrics and colors when putting together your tuxedo. Are you looking for something unique and that stands out more? Then choose a striking jacquard print or a chic velvet fabric with satin details. The possibilities with us are endless. You decide how the tuxedo's lining, lapels and all other details will look, and we? We help and advise you to make sure you make the right choices!
The tuxedo is completely made to your physique and posture. During the appointment you will be measured, after that your personal measurements will be used to realise your tailor-made tuxedo. We have a delivery time of 6 weeks for making a custom-made tuxedo. After 6 weeks you can fully enjoy the custom-made one of a kind tuxedo!
No time to visit our showroom? That's no problem, because we also come on location.