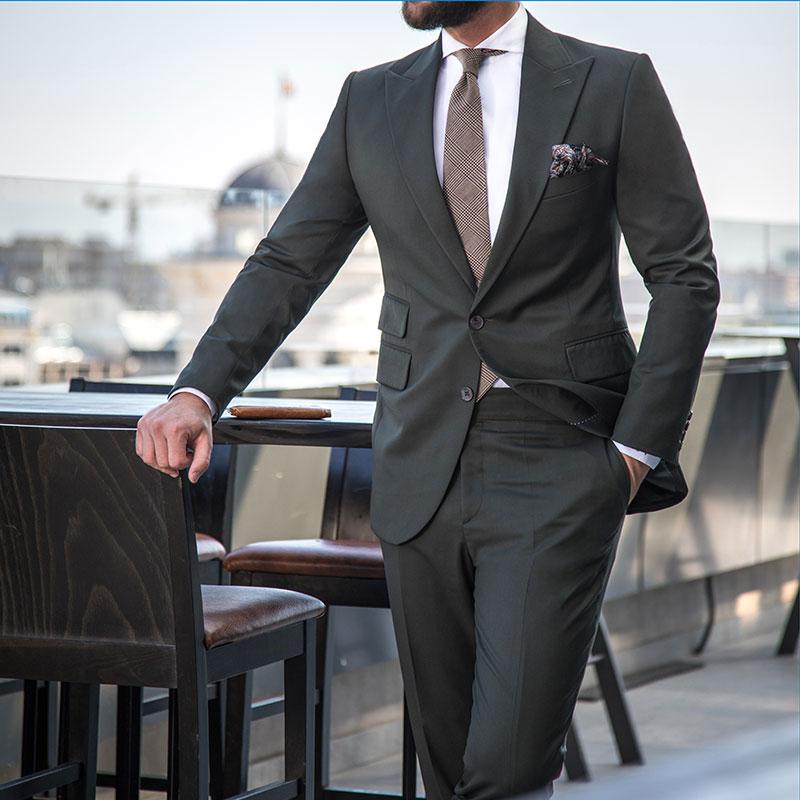 Before an appointment, we advise every customer to orientate themselves.
Get inspired! Check what you think will look good on you or what you would like to see in your tailor-made clothing. Also think about the colors and any details that you would like to have incorporated in your tailor-made clothing.
After the orientation phase, it is time for an appointment. We have a delivery time of 6 weeks for all tailor-made clothing. So schedule your appointment on time. For a wedding suit, we advise you to come by between 3 and 6 months prior to your wedding day!
you are welcome 7 days a week
You are welcome 7 days a week in our showroom in Eindhoven. Depending on your personal wishes, you can book an appointment via our online appointment form at a desired time, date and location. If you have any further questions, please do not hesitate to contact us by phone or email.
After booking an appointment you will always receive an appointment confirmation by e-mail. Now that you have an appointment, we advise you to keep getting inspired and also to save images. You can then take these images with you on the day of the appointment.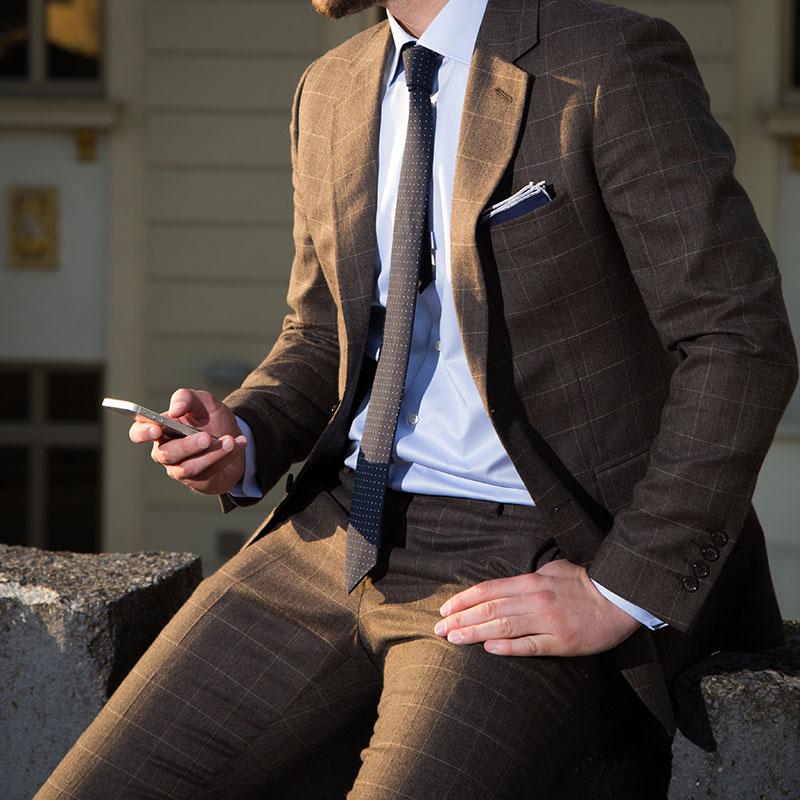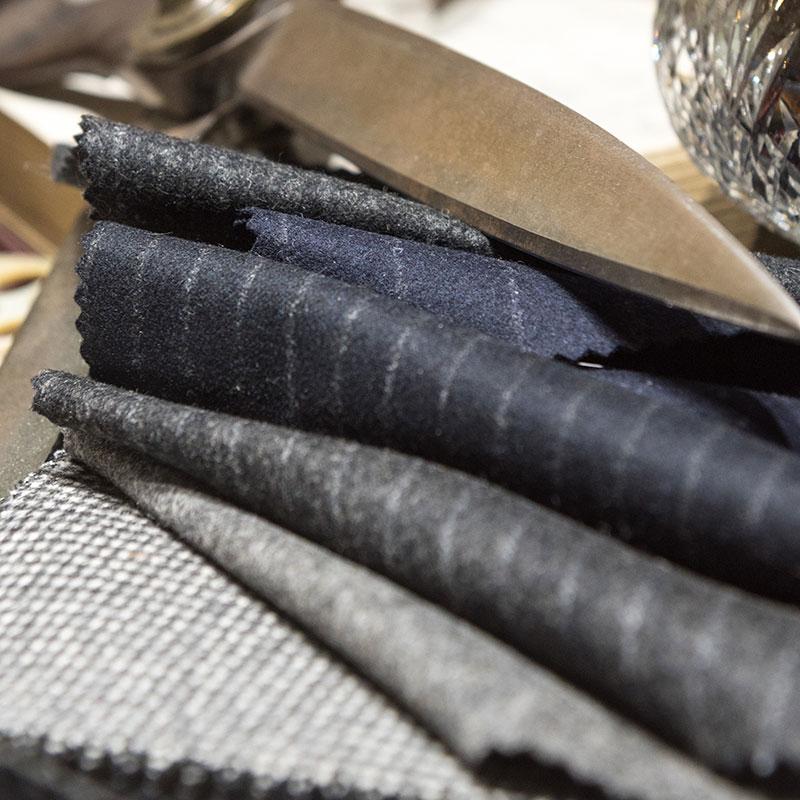 On the day of your appointment, our experienced sizing specialist will listen to your needs and advise and guide you through our extensive range of fabrics, fits and style options. During the appointment, your wishes and vision are continuously taken into account, but you can also be surprised by our tailor-made specialist. Perhaps a completely different style suits you much better!
Successively, your body measurements are taken and noted. If desired, the garments can be ordered immediately. After placing your order, your personal measurements, fabric selections and fit choices will be passed on to our atelier. At our atelier, your tailor-made clothing is carefully made by hand and delivered within 6 weeks.
the perfect fit in 6 weeks
After 6 weeks it is time to admire your tailor-made suit. Depending on your wishes, this can be done in our showroom in Eindhoven or at the desired location. The garments are fitted and carefully checked by our size specialist. If minor adjustments still need to be made, this will be pinned on site and then handed over to our local seamstress. Adjustments that must be made are free of charge.
After the small adjustments, it's finally time to wear your personal item of clothing. Are you still looking for accessories for your tailored blouse, suit or wedding suit? Then take a look at our extensive collection of accessories.