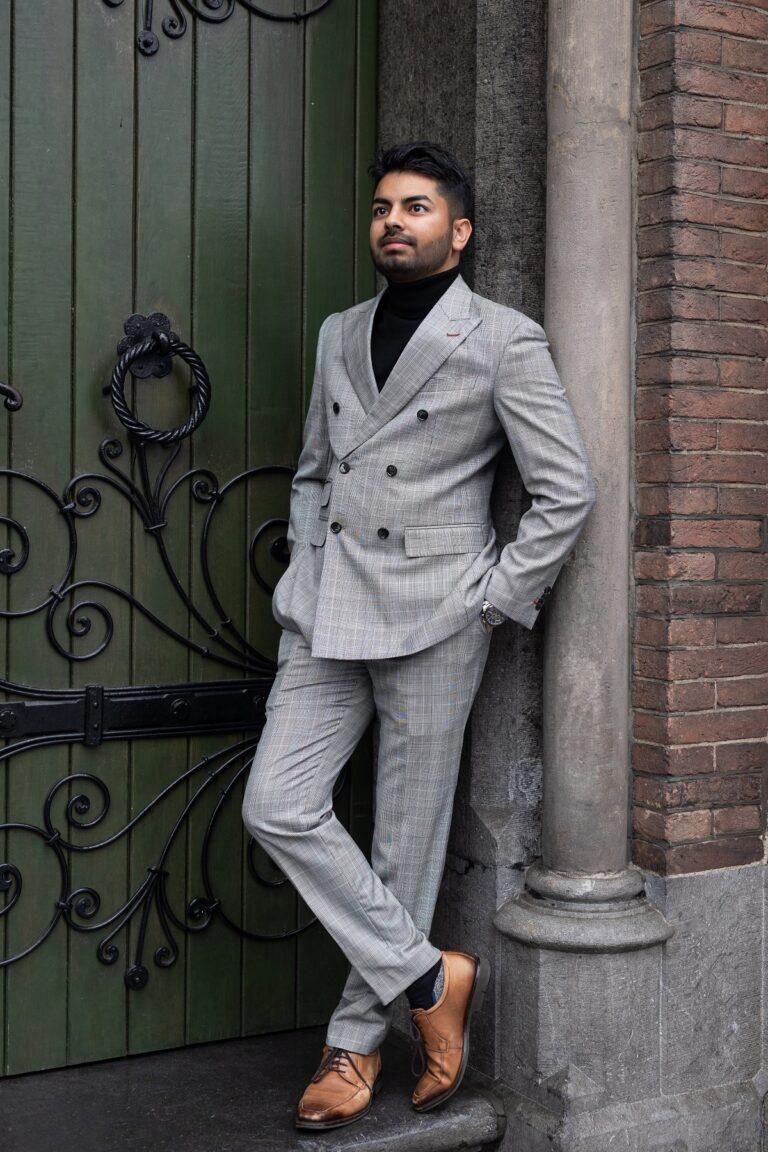 Suits by Queens, located in Eindhoven, will design a personal tailor-made suit together with you that perfectly matches your body and preferences.
A tailor-made suit is an investment in your self-confidence, and we are only too happy to help with that. Together we look at your wishes and what suits you best. All aspects are included in the process and nothing is too crazy.
We design a tailor-made suit that fully matches your physique and wishes. You shine in a suit from Suits by Queens. Whether it is a luxury 3-piece suit or a mix-match suit, we ensure that your wishes are realized.
Suits by Queens only supplies tailor-made products of the highest quality. Depending on your choices, we deliver customization in various degrees. Together with our tailor-made specialist, you choose the fabrics, buttons, lining, and details for your tailor-made suit. In addition, you also determine the type of structure of your suit. Are you going for a full canvas or a half canvas?
For the inner lining of a tailored suit, a distinction is made between full-canvas and half-canvas, and you can feel this difference!
Are you going for a full canvas suit? Then you choose a suit that consists of a layer of horsehair that is between the bottom and top layer.
A full canvas suit will keep its shape at all times and will not sag. With a full canvas tailored suit you are always assured of a perfect shape that merges with your body!
In addition to a full canvas suit, you can also opt for a half-canvas suit. With a half canvas, the horsehair layer is only sewn into the top part of the suit. There is no horsehair in the lower part of the suit.
Half canvas is the ideal solution for people who long for the look of a full canvas suit but dread the cost of a full canvas suit.
It is important to know that with a half-canvas suit there is less handwork involved. This makes the price a lot lower than a full canvas suit.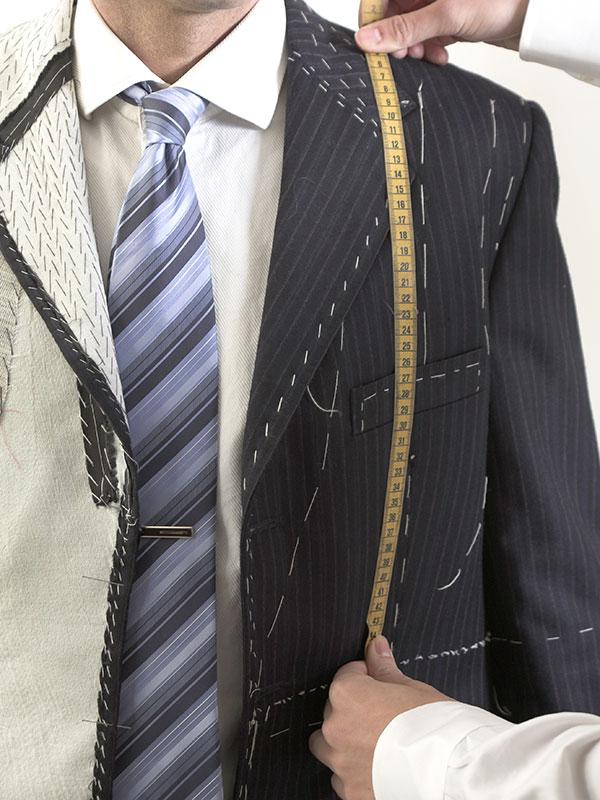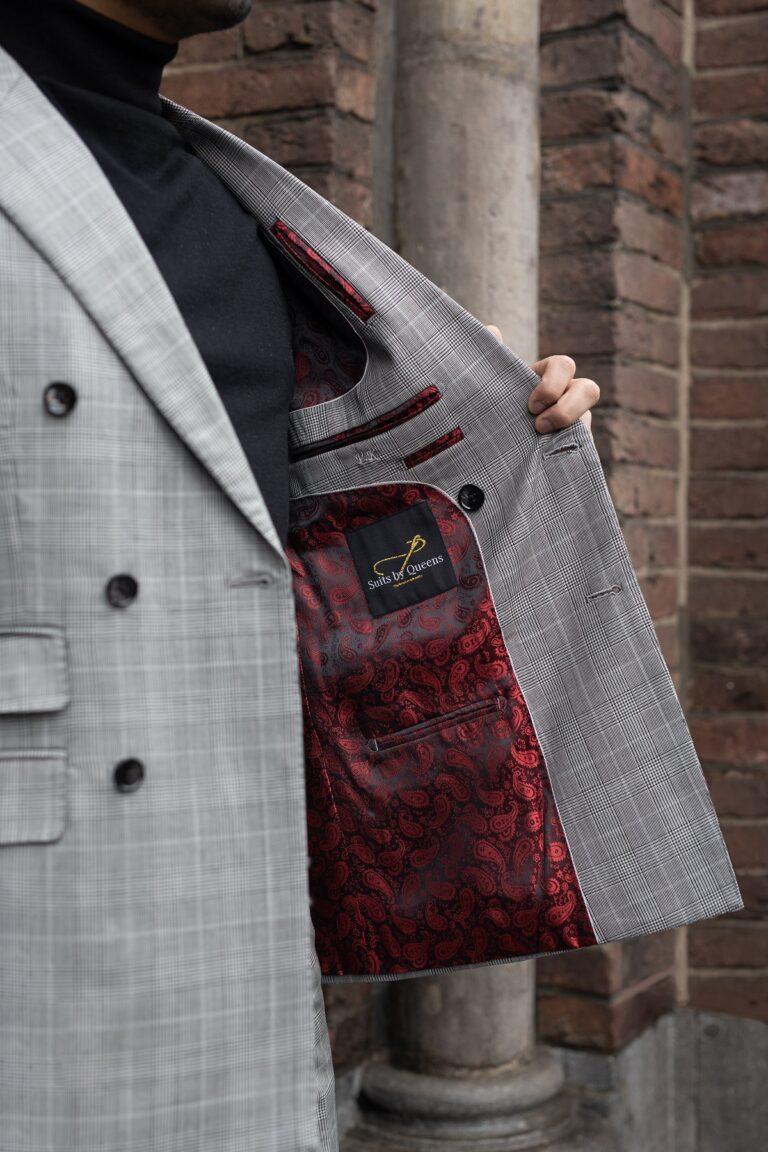 We use fabrics from different fabric houses in different price categories. The price of a tailor-made suit is mainly determined by the choice of fabric. Depending on the choice, we deliver tailor-made suits as from 700 euros.
The more exclusive and luxurious the fabric, the more expensive the suit. Do you have a specific budget in mind for your tailored suit? Please indicate this at your appointment. Our custom-made specialist will then look with you at the possibilities within the set budget!
Your tailor-made suit will be delivered within 6 weeks. It is always possible that minor adjustments need to be made. These adjustments are made by our local experienced tailor. Of course, there are no extra costs associated with these adjustments!
Do you not have time to visit our showroom to design your tailor-made suit? That is no problem at all, we understand that you are busy or prefer to put together your tailor-made suit in a home atmosphere. Suits by Queens offers the service to also come on location.