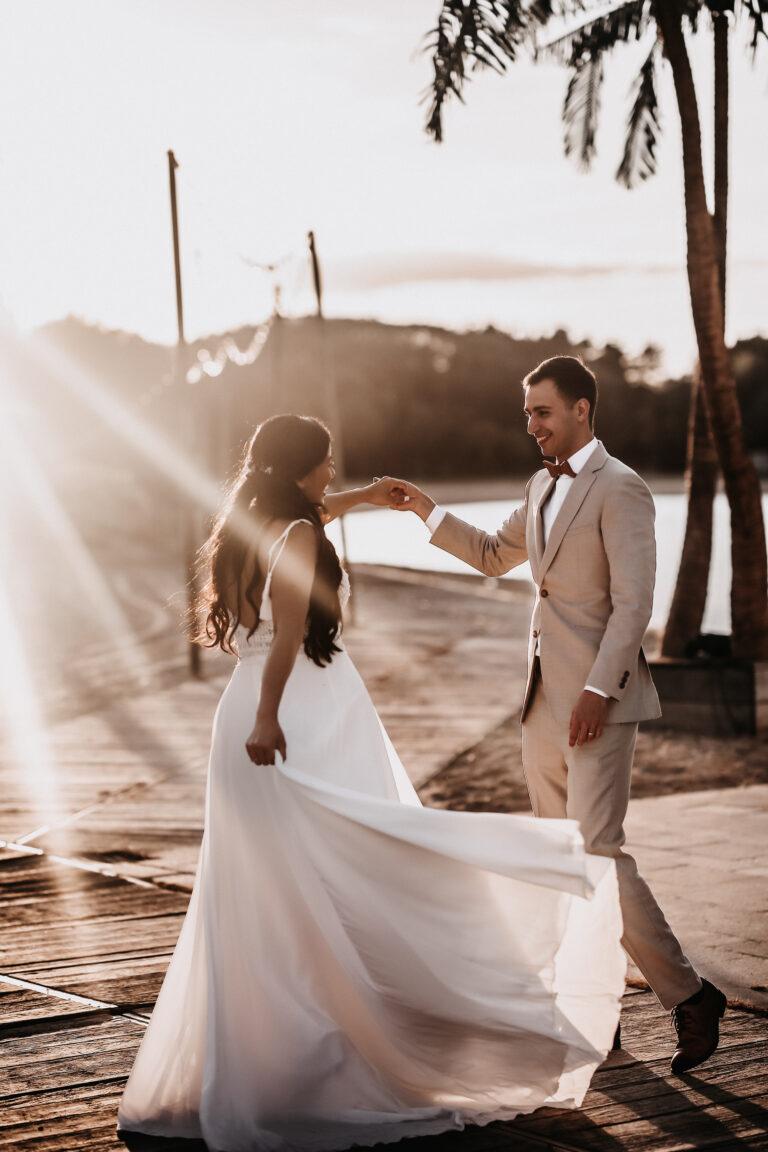 Congratulations, it's time to get married!
That means arranging a lot of things, but also that you will be the 2nd best dressed person on your wedding day. At Suits By Queens you can find the most important and special outfit in your life, your wedding suit!! Perhaps your wedding day is still far away and you are not yet working on what your wedding suit should look like.
However, start in time with orienting what you like. Save photos of styles and colors that grab your attention and look good on you.
We recommend that you start looking for your wedding suit between 3 and 6 months before your wedding day.
Suits by Queens has a delivery time of approximately 6 weeks for a wedding suit.
During an appointment in our showroom, we create your perfect wedding suit together.
No detail is skipped during the appointment. Together we visualize every detail of your future wedding suit and we look carefully at the fabrics and materials that you would like to see in your wedding suit.
You can help us with this by getting inspiration beforehand and this to bring along. Think of photos of different styles and colors. This is to simplify the process, since the choice in styles and colors varies widely.
We also always advise to take someone with you to the appointment who knows you well and who also has some information about what the bride will wear.
We want everything to be right and reflected on this important day and all hands can help.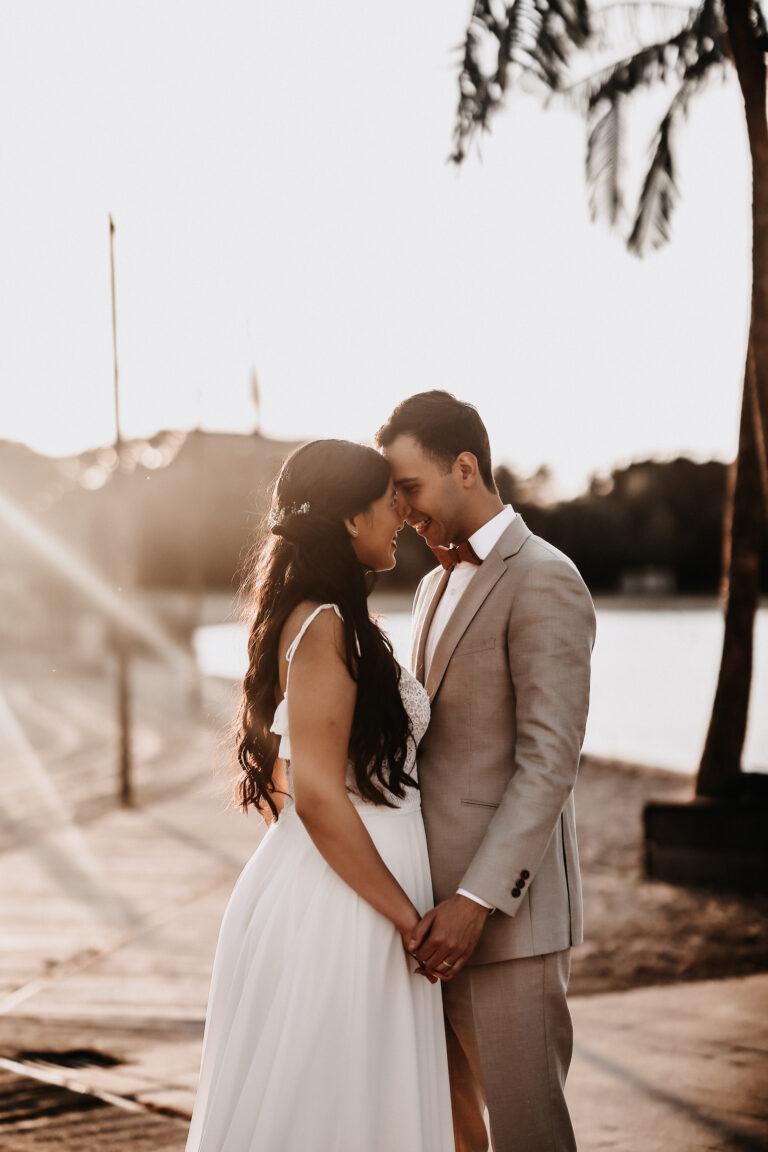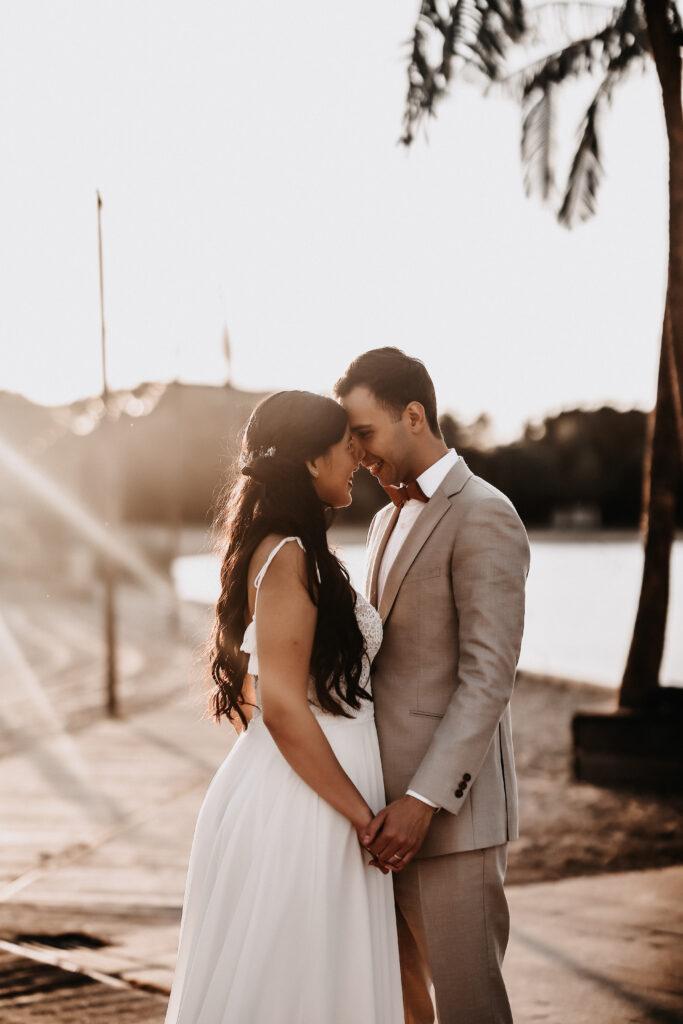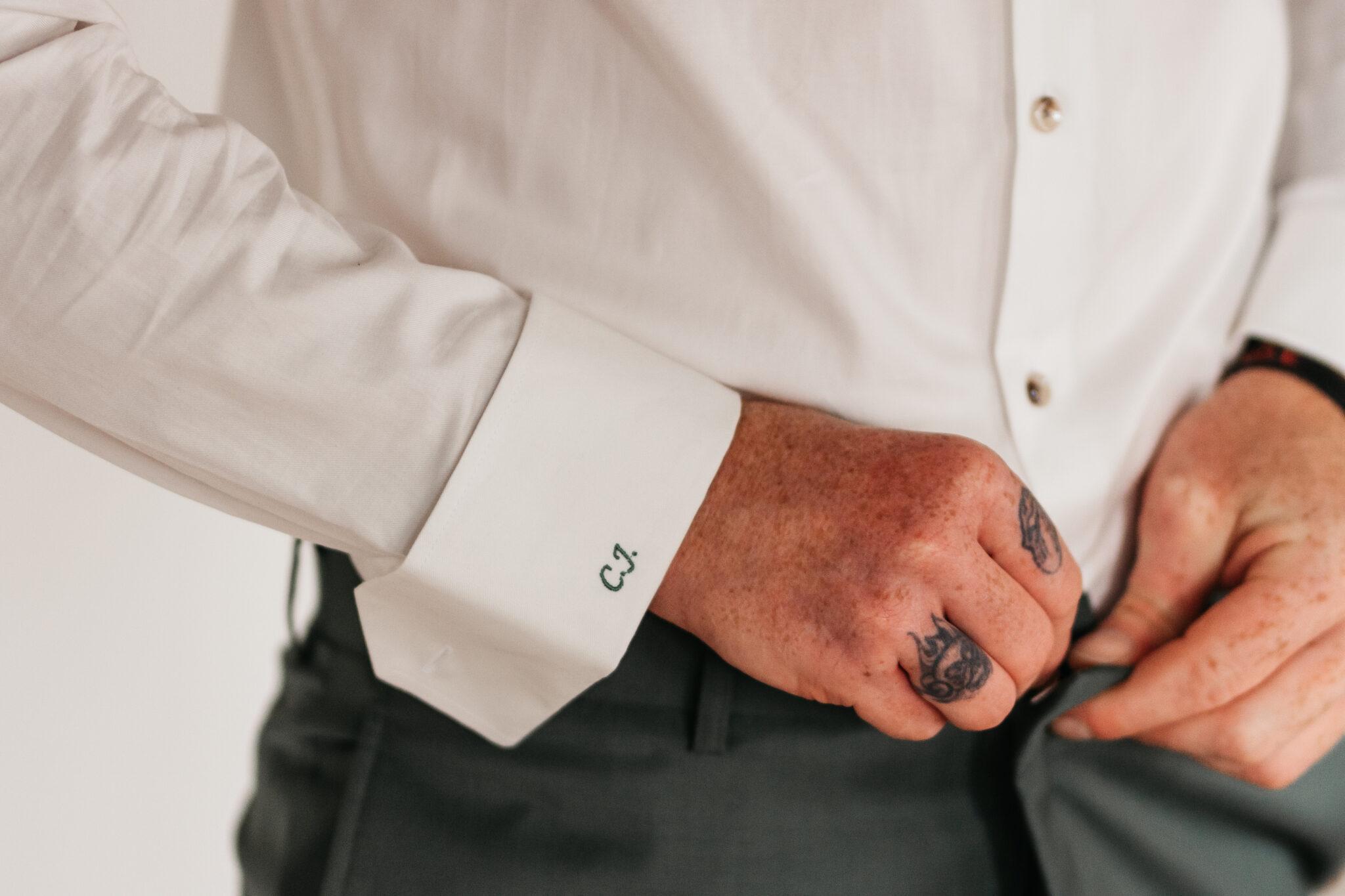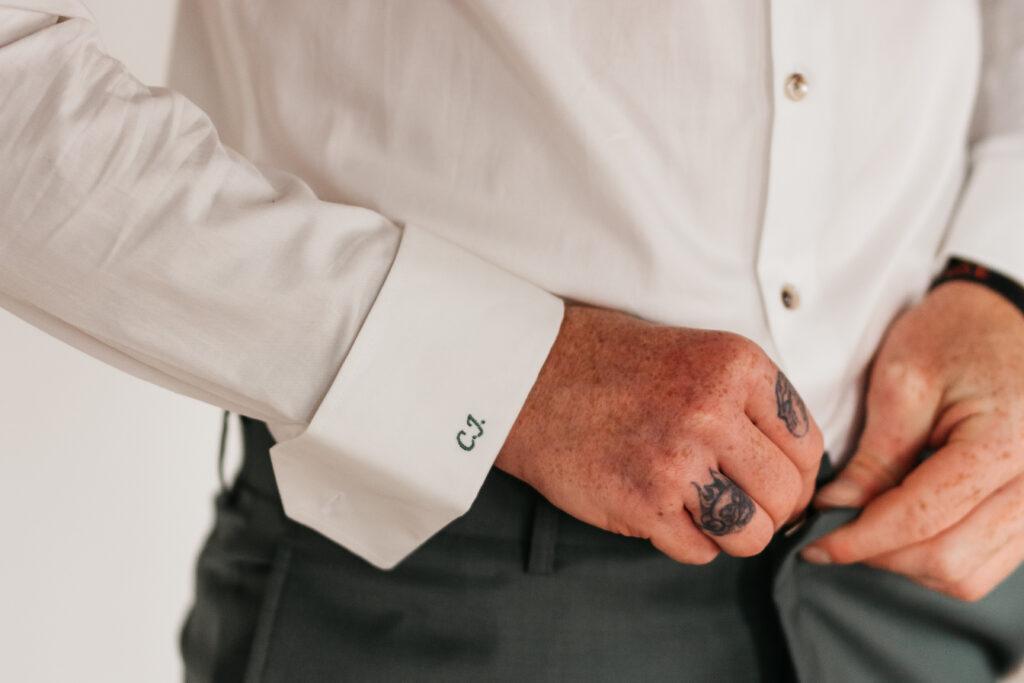 Make your wedding suit personal by giving it a personal touch. For example, a monogram, wedding date or a short text on the inside of the jacket. Or how about wearing the jacket with personal photos of you together?
The possibilities are very diverse! During an appointment, our tailor-made specialist is happy to think along with you about the processing of a personal touch.
During this special day, your guests also want to look well dressed. Your father-in-law, witnesses, master of ceremonies and friends also play an important role on this day. And they will also look for a suit for this day and can contact us for this. You may want a certain color or suit for certain guests. Even if it only concerns a shirt, jacket or trousers, everything is possible and we are happy to think along with you.