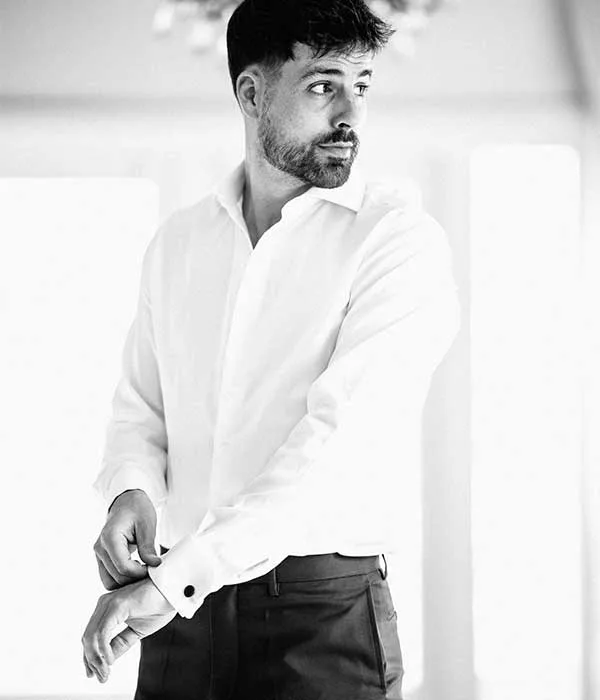 Go for a custom shirt designed by you. Make a statement with a tailored shirt that is suitable for any occasion, whether it is business or casual, we tailor the perfect shirt for you.
Design your one of a kind tailored made shirt
Our custom specialist takes all the time for you during an appointment. Together you will design your tailored-made shirt with the perfect fit. Depending on the occasion, we select the fabric together and you then determine the desired fit. Our custom specialist will show you all the options throughout the process and will advise you in making the choices.
After the desired fabric and style have been chosen, we will fine-tune the shirt. Think of all the important details such as the buttons, type of plate, cuffs, and perhaps even a personal touch. Personalize your shirt by, for example, providing it with a monogram.
No time to visit our showroom for a custom shirt? That is no problem at all because we also come on location.